2 tags
Python and MySQL
I ran into a problem today I hadn't experienced in a long time.  I was trying to get mysql-python installed when running the .dmg for MySQL and it kept giving the following error: EnvironmentError: mysql_config not found After a bit of refreshing my memory I remembered that it was actually pretty simple to fix.  The mac is a little different in where it stores the mysql_config file.  Just...
2 tags
Wordpress 3.5 and Broken Eclipse Theme
There are a couple of wordpress sites that I maintain. The nice thing about wordpress is that most of the time it is pretty easy to maintain and manage upgrades. The key is "most" of the time. I purchased a custom theme for a website that I manage called Eclipse. Unfortunately it does not seem to be maintained any longer and when I upgraded the site to wordpress 3.5, it broke. Word for...
1 tag
2 tags
1 tag
Google Drive Does Exist!
After a long time waiting and hoping, Google has finally announced the arrival of Google Drive.  This is something I have been hoping for, for a LONG time.  Can't wait to start using it and see how it is.   Google Drive - Google's Official Blog
1 tag
2 tags
3 tags
Google Apps Regional Meeting →
Are you a Google Apps User for Business/Education user?  Is your organization in the Southeast of the US?  If so, we are having our next Google Apps Southeast Regional meeting at the Google Atlanta office this June.  Sign-up today, it is free and space is limited.
4 tags
2 tags
Meet the Web Platform →
Nice quick description and example of some great features coming to the "web platform".
5 tags
2 tags
Moving Back to Tumblr from Google+
Well the grand experiment has ended.  I have decided to move my personal website back to Tumblr from Google+.  Don't misunderstand, I will still have my Google+ profile and will post there regularly, but I have decided to move back.  Why?  Well there are a few reasons: Google+ does not allow vanity URL's, so it required a re-direct to get my domain to point to Google+, which was...
4 tags
Open Class -- Online Education Game Changer?
This week brought the announcement of a project I have been involved with for a number of months, Pearson Open Class.  If not careful you might look at this new software and see yet another LMS, but you would be mistaken.   I have felt for a long time that education needs to embrace the social and collaborative web.  Google Apps provides the best collaborative suite available but has not provided...
3 tags
4 tags
My Development Stack
A friend asked me a few days ago what I was using to develop a project I have been working on in my spare time.  This then lead to the question of what tools I used on my Mac to handle the development.  So after a little thinking, here was my answer. At our office we primarily use Django, which I love.  For my personal/outside of work projects I have been using Flask.  Flask is a bit lighter...
2 tags
2 tags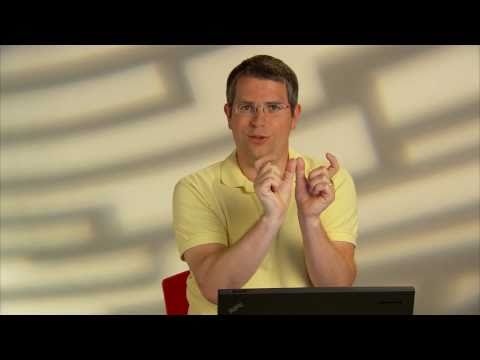 7 tags
Shedding the Fat... How I lost more than 70 lbs
Less than two years ago I was standing on a golf course working on my swing.  While practicing, I decided to video tape my swing to see if I could make some improvements.  After taking one look at the video I realized my swing sucked and that I was fat.  Yes, you heard me, FAT.  I looked and felt like a beached whale.  At first I tried to deny it, but then I realized I had been denying it for...
3 tags
Switching to Python from Java →
Have to say I agree with the majority of this post and definitely prefer Python over Java.
2 tags
1 tag